Download PUBG Mobile 1.6 Update APK Free Download
There is a new PUBG Mobile 1.6 update available on Google Play and Apple Store for both Android and iOS devices. Various Flora Menace modes and social features have been added to the game, along with some enhancements to the experience, according to the patch notes. In addition to this, some older maps and modes have also been brought back to the game, including Vikendi, Payload 2.0, and Infection Mode.
PUBG Mobile 1.6 update is rolling out for all regions; however, if you don't have it unlocked on your Android device, you can download it from the APK file. Please find below the link to download the PUBG Mobile 1.6 update APK along with the steps to install it.
After the massive success of PUBG Mobile 1.5 Update, Krafton has given PUBG Mobile players yet another reason to be excited. Players globally are getting the much-anticipated PUBGM 1.6 update, which comes with new maps, vehicles, weapons, and much more. The steps in this article will guide you through getting the PUBG Mobile 1.6 Update APK and OBB file for your mobile device.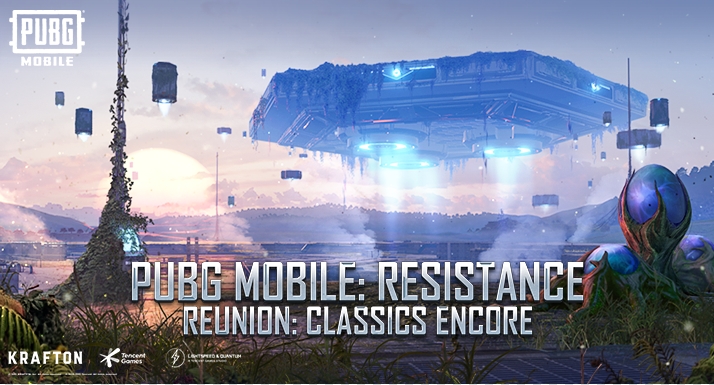 Pros and enthusiasts can both download the game and enjoy the new feature on their mobile devices. If you don't have PUBG Mobile on your device and want to download it. To install the game on your device, please visit the Google Play Store. We have got you covered if you have trouble downloading the game from Google Play Store. Below is the download link of the APK and OBB files from where you can download the game on your device.
It is expected that many of the features present in PUBG Mobile's beta mode will be added to the stable version. Also included is the Flora Menace game mode. PUBG Mobile beta players have noticed many optimizations in the game. Hit effect, control optimization, and basic control are among them. The new update will improve the gaming experience for the player in such a scenario.
With the PUBG Mobile 1.6 beta, several old game modes have been brought back for players once again. Metro Royale: Reunion offers modes such as infection mode, survive till the end, and a continuation of Survive Til Down. Through his social media posts, the developer also confirmed the old game mode will be added to the game.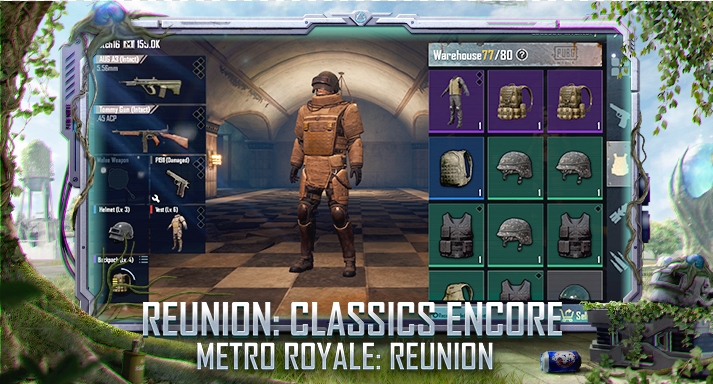 An alien plant called Yarilo has invaded Erangel. Yarilo absorbed special energy and quickly took over the major core urban areas, creating the Rejuvenation Barrier, which offers healing powers.
Invasion has caused the Cell Matrix, a giant spaceship carrying everyone's hope of escape, to go out of control.
The Cell Matrix is the place to conduct investigations, reclaim energy, and experience awesome battles with random weapon drops and respawns. DynaHex Supplies can keep you well-supplied in battle.
Returning to maps/modes
Everyone's discussion about the various game modes has been interesting to us. The game modes we so diligently developed have been so well received. The following modes will be brought back. Follow our official announcements and our official social media communities for more information.
Metro Royale: Reunion - we'll be improving some parts of Metro Royale soon
Titans: Last Stand
Vikendi
Survive Till Dawn
Payload 2.0
Infection Mode
Runic Power
VS AI
Introducing new social features
PUBG MOBILE is designed to be a game that you enjoy playing, as well as a way to share, show off, and make new friends. We've added new social features to help you find new friends who also like PUBG MOBILE.
Share your amazing plays with the new Highlights feature! This can be enabled in the settings. Additionally, you can view your career results and share them in chats and on external platforms.
The ranking system will be tested in some countries/regions. If you live in a country with popular landmarks, you can choose one. Competitive play between players from the same region is available in the Region Rankings. Alternatively, you can chat with players in the same region and view their statuses, as well as receive corresponding titles.
Improvements to the experience
At PUBG MOBILE, we want all our players to have the opportunity to compete in tournaments, learn new skills, and share their achievements. Because you have given it your all, we are committed to improving your combat experience and providing you with more opportunities and rewards.
Playoffs have been added to the All-Talent Championship. Teams who failed to qualify for the Finals in the Semi-Finals can participate in this round. Don't regret anything! Furthermore, we added Weekly Match rankings to give players more exposure.
Cycle 1 Season 2 (9/17–11/18) will bring you better rewards, cooler effects, and more thoughtful features than before.
Enhances the display of some effects, the functionality of Emotes, and basic controls. Now, you should have a more enjoyable gaming experience.
Better rewards for the same price! Are you going to be the Server Golden Chicken? Your luck may be in!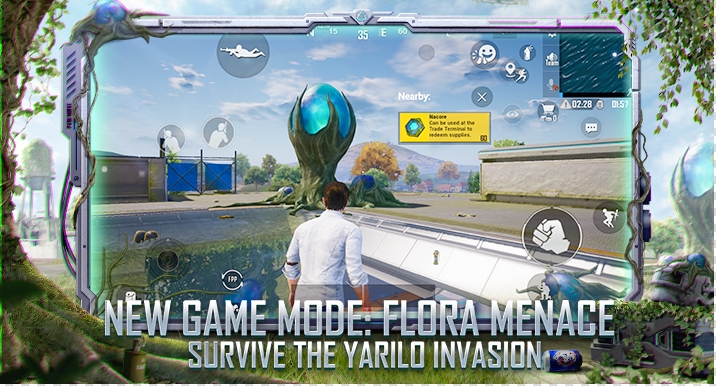 Details About PUBG Mobile 1.6 Update APK Download
Download PUBG Mobile 1.6 Update APK Download on your Android smartphones now! Android game lovers have embraced this 690 MB Android application as one of the top gaming platforms. The content quality of this game is excellent and it has perfect graphics, which every teen expects from a top-of-the-line game.
Until someone comes up with a better UX design, it will remain the best in the Sports category. It was released on September 14, 2021 and they didn't expect that over a million users would download it on their Android devices so soon. If your device is using 5.0 or higher, this game will work flawlessly. Otherwise, it won't work.
You won't have to switch platforms when this game with over 4,567 votes has cutting-edge features to meet your needs. Install the latest version 1.6 of the app, which includes bug fixes and new features. You can download it for free from the Google Play Store, and it has everything you need. This impressive game was designed and developed by a team of top Android developers named PUBG Mobile 1.6 Update APK Download.
What are the steps for downloading and installing PUBG Mobile 1.6 Update APK Download APK on Android?
Many games do not work on your Android phone because they are not released in your region or removed from Google Play. However, you can still use them by downloading and installing an APK file from APK Downloader to your smartphone. Here are Step-by-step instructions to clearly explain how to install the application.
1. Download
Download the application by clicking the button above. The download should begin now. Before proceeding to the next step, wait until the download is complete.
2. Allow unknown sources
You should make sure on your device that third-party games are allowed before you can install them.
You will need to open the Settings game on your device and choose Security or Applications (depending on your device). Enable 'Unknown sources' with the OK button.
3. Install the application
Find the download in your file manager, or open Downloads and tap the PUBG Mobile 1.6 Update APK Download APK file.
4. Start using it!
Set your security mode to the one you prefer, then launch PUBG Mobile 1.6 Update APK Download.
Frequently Asked Questions (FAQ)
Here are some frequently asked questions. Feel free to leave a comment in the contact section if you have any questions. We cannot make any promises, but we will respond as soon as possible. The community is friendly, supportive, reliable to help you, and we hope that you can solve your problems. Don't forget to help others if you can answer their questions.
Q. How safe is this APK to install or does it change settings on my phone?
Ans. Yes! Installing the game is totally safe. Follow the installation instructions and you're set. This game does not require rooting.
Q. Is Wi-Fi required for the app?
Ans. No way! You can play this game both offline and online, so you won't need Wi-Fi to play it, but you'll need it to install it.
Q. What is the purpose of Android game permissions for the game PUBG Mobile 1.6 Update APK Download APK?
Ans. Some applications require access to your device's systems. You will be informed of all permissions required to run an application when you install it.
Q. Can I use PUBG Mobile 1.6 Update APK Download safely?
Ans. Yes, of course. Installing modded games can harm your phone, as you may have heard somewhere else. The PUBG Mobile 1.6 Update APK Download Apk is 100% safe. The APK file has been verified with Virus Total and is 100% clean.
The benefits and consequences of directly downloading the PUBG Mobile 1.6 Update APK Download Apk?
Benefits:
Any version of the PUBG Mobile 1.6 Update APK Download Apk can be downloaded directly from the third-party website. You will be able to transfer the game archives of most versions as you wish.
Unlike Play Store, downloading is instant, you don't have to wait for the review process, etc.
APK files are downloaded to your memory card or system memory when the game is downloaded. Therefore, you will have to uninstall and reinstall them repeatedly without downloading.
Negatives:
Downloading games from third-party sources does not seem to be checked by Google all the time. Therefore, it is harmful to your phone.
APK files can contain viruses that steal information from your phone or damage it.
There is a chance that your games will not automatically update because they do not always have access to the Google Play Store.
The bottom lines
Friends, I hope you enjoyed this game in all its aspects. There are many amazing features in this game. You will love playing this app, I promise. This game is very interesting, so download and play it.
The game is completely free. Play this game by downloading it from any third-party website using the Chrome browser.
Are you not sufficiently entertained and amused by PUBG Mobile 1.6 Update APK Free Download 2021? Then maybe the time has come to try following other Apps on the web who specialize in creating content which is a bit monotonous but capable of getting looks from all and Diverse. We're talking about an app like Pikashow APK Download (Latest Version), PTV Sports Live APK, Sports Live TV APK, Live Cricket TV APK, IPL Live TV APK, .
Download PUBG Mobile 1.6 Update APK Free Download 2021 for your android device. Here you can download PUBG Mobile 1.6 Update APK Free Download 2021 file free for your android phone, tablet or another device which are supports android OS.
Here more than 1, 00, 000+ Free and premium android apk apps available which you can choose according to your needs. Choose apps from category whatever kinds of apps you are looking for you can find easily and quickly.
All the apps are depending on your requirements, you are always welcome to use our platform to download any apps directly here.
We have made available almost all apk apps file which is directly available for download. The main benefit of using our platform is that you don't need to register or sign up like other platforms.