Download Slendytubbies 3 APK Download
Slendytubbies 3 is the third (and last) installment of the main saga.
Featuring a fully written campaign and multiplayer!
12/12/12 was the date the original Slendytubbies 3 game was released. It has been 3 years since. And so, without further ado, we present to you Slendytubbies 3: Anniversary Edition!
An 'HD' remake of the original Slendytubbies 3 game to celebrate 3 years of slendy horror!
Notice that this port has been optimized to be playable on android devices. For this reason, the game will look graphically different from the desktop version.
Featuring the ability to switch between classic graphics and the newly remastered HD graphics in the game. Slendytubbies 3 Anniversary Edition includes both single-player and Multiplayer.
We released this game as our way of saying a big thank you to everyone who has supported us up to this point with game development. You have changed our lives and I hope we can continue to make great quality indie games for you to enjoy!
Slendytubbies 3 Multiplayer is a horror game collection developed by ZeoWorks and published by ZeoWorks based on Teletubbies. It is very scary to play this series of games.
There are certain amalgamations or crossovers that seem to make sense in the world-and Slendytubbies 3 is one of them. Combining the twisted derivation of children's show characters Teletubbies with the horror of the viral meme Slenderman, Slendytubbies is something entirely unique. With a fully written campaign, pieced out through point and click puzzles and ambient scares in the vein of early Silent Hill or Resident Evil; and a multiplayer mode that sets the hunters against the hunted—Slendytubbies 3 achieves a rare juxtaposition in gaming: kid-friendly horror.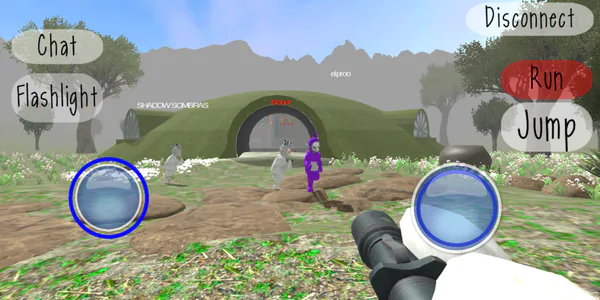 There's something wicked coming your way
Slendytubbies 3 opens with the Teletubbies going about their usual happy-go-lucky business on a sunny day.
This game feels like the opening to Kingdom Hearts: Destiny Island before the darkness descends-and in Slendytubbies, the villainous dark fog rears its head in spades. A first-person hold camcorder and record all these paranormal hijinks similar to Outlast starts with mechanics similar to early Silent Hill with a third-person limited view per room. Players are kept on their toes by the change in perspective as the story progresses. Unfortunately, janky controls and some less than refined textures often undermine the horror aspect of horror games. In this rather sinister fanfiction, the sheer ridiculousness of Teletubbies encountering these events rescinds much of the horror, as the glitches make players laugh even more.
Be hunted or hunted
In addition to the campaign, Slendytubbies 3 has a fairly popular multiplayer component. In comparison to the single-player campaign, it comes across as more engaging than the fear-inducing Phasmophobia mode. A first-person camera angle, similar to Among Us, can create some wild, talked about at the moment, episodic games. Playing this mode with friends and laughing at the absurdity of the concept and tension of the gameplay can be a lot of fun.
Nevertheless, that isn't saying much on its own. It falls under the gracious blanket that anything shared with friends is usually pretty enjoyable, even watching grass grow.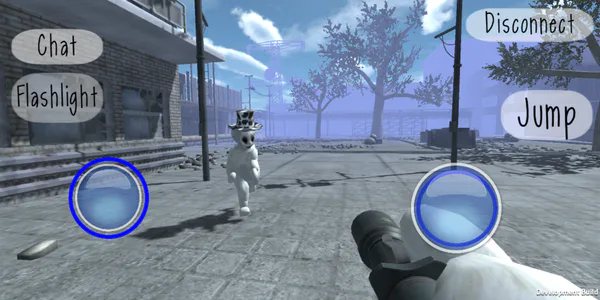 What are the steps for downloading and installing Slendytubbies 3 APK Download APK on Android?
Many games do not work on your Android phone because they are not released in your region or removed from Google Play. However, you can still use them by downloading and installing an APK file from APK Downloader to your smartphone. Here are Step-by-step instructions to clearly explain how to install the application.
1. Download
Download the application by clicking the button above. The download should begin now. Before proceeding to the next step, wait until the download is complete.
2. Allow unknown sources
You should make sure on your device that third-party games are allowed before you can install them.
You will need to open the Settings game on your device and choose Security or Applications (depending on your device). Enable 'Unknown sources' with the OK button.
3. Install the application
Find the download in your file manager, or open Downloads and tap the Slendytubbies 3 APK Download APK file.
4. Start using it!
Set your security mode to the one you prefer, then launch Slendytubbies 3 APK Download.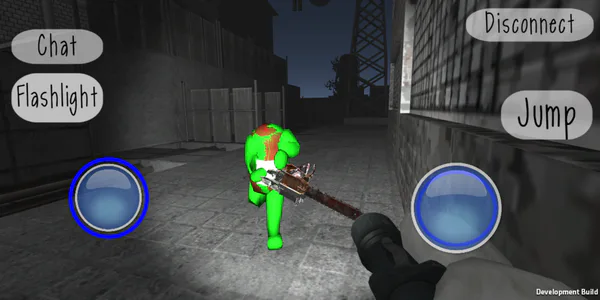 The bottom lines
Friends, I hope you enjoyed this game in all its aspects. There are many amazing features in this game. You will love playing this app, I promise. This game is very interesting, so download and play it.
The game is completely free. Play this game by downloading it from any third-party website using the Chrome browser.